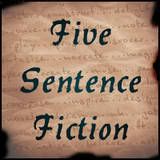 "Isn't it beautiful" I said to Lucy, watching the horizon spread its scarlet fingers across the ocean waters.
I didn't want it to end, but knew it must.
"Are you ready, mum?" asked Lucy, the tears streaming down her face.
I took her hand and she held me close as I drank the bitter liquid that would end all my pain and suffering.
When the sun finally sank, the air was so thick I could almost breathe in the stars.
© 2012 Louise Hastings